Projects
Here are a few examples of projects we've worked on...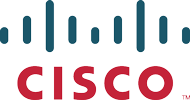 Architected and managed the implementation of new data center Cisco video conferencing infrastructure equipment. Architected and managed video infrastructure upgrades & enhancements for numerous organizations.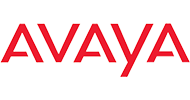 Took over project management of an Avaya Call Center upgrade for numerous clinics in Arizona. The project was stalled for two and a half years prior to taking over. We then completed in three months.
Reduced telecommunications carrier billing by $300,000 annually for one organization and $200,000 a second organization. Reduced additional costs in maintenance, warranty and services for Telecommunications.
Implemented and trained employees on large-scale collaboration technologies such as Cisco Jabber and Webex, GoToMeeting, and Intercall solutions for organizations to reduce travel and increase productivity.
Coordinated a conversion of over 2500 NEC phones to Cisco VOIP in one weekend for a large organization.
Architected and managed Cisco VOIP & Avaya telephones systems and installations globally.
Architected and implemented 15 Cisco telepresence video conferencing units with two and a half months.
Completed a total of 85 Cisco telepresence installations within two years throughout the Bay Area.